Venue
About Bangkok
Located in Southeast Asia, Thailand is well-known for its melting pot of culture and scrumptious local delicacies. Popular tourist destinations include Phuket Province, Koh Samui and naturally, Thailand's capital city, Bangkok. Although Bangkok is one of the world's hottest city in the world, its famous attractions are constantly populated with tourists such as the Temple of Reclining Buddha, world's largest Chinatown, Grand Palace, and the vibrant city streets. Thailand is a tourist-friendly country and thus, it is always among the top of tourist destinations in Asia.
Congress Venue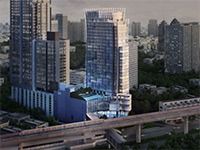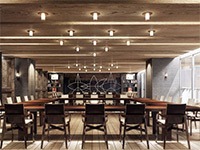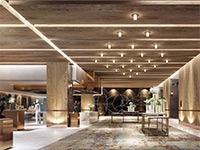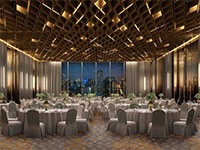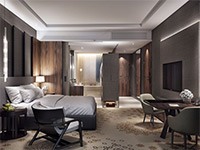 Located in the heart of downtown Sukhumvit, Hyatt Regency is a brand-new contemporary hotel that recently launched in December 2018. It is conveniently located on Sukhumvit road with direct access to BTS Skytrain Nana Station. The hotel is within walking distance to several famous shopping malls such as Terminal 21. Guests will also be spoilt for choice as there are various attraction spots and entertainment venues nearby.
Transportation to Hotel
Option 1: Take the Airport link train to Phaya Thai, then transfer to the BTS Skytrain Sukhumvit line and take that to Nana. The price of the Airport train will be 45 baht, and the BTS Skytrain will cost 25 baht. Hyatt Regency is a 3-minute walk from Nana Station.
Option 2: Take the Airport rail link train to Makkasan station, then get on the MRT Subway and take that to the Sukhumvit/Asok station. Transfer to the BTS Skytrain at Asok and Nana is one stop away. There is about a 4-5 minute walk from the Makkasan station to the MRT station, and another 4-5 minutes walk when transferring from the MRT to BTS. The price for the Airport train will be about 40 baht, and the MRT will be about 15 baht, and the Skytrain will be 15 baht. Hyatt Regency is a 3-minute walk from Nana Station.
Option 3: Take a Taxi from the airport. The cost will be about 300-350 baht per taxi. Taxis are easy because you will be dropped off at your hotel, and if you are not travelling at rush hour it is fairly fast.
Nearby Hotels
Sofitel Bangkok Sukhumvit

Holiday Inn Express Bangkok Sukhumvit 11

Mövenpick Hotel Sukhumvit 15

The Westin Grande Sukhumvit

Aloft Bangkok Sukhumvit 11